Free Car Upgrade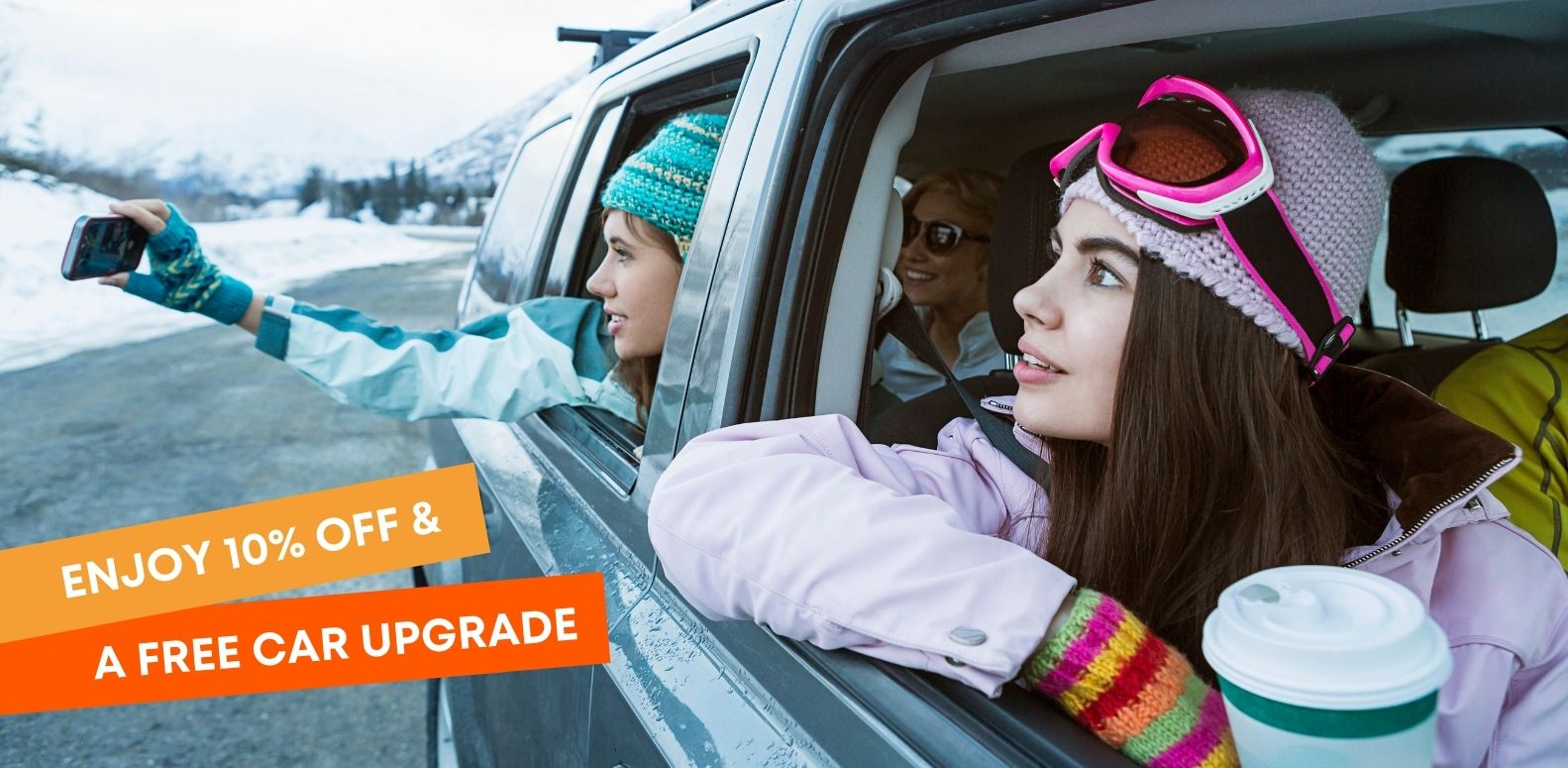 Upgrade your travel with Budget
Your next car getaway with Budget will be even more enjoyable, because now you can upgrade the car category of your reservation for free!
Book online using the discount code on this page or by calling 213 0213120, until the 28th of January.
Receive the exclusive offer and plan your upgraded trip until the 31st of March, 2022.
* The free car upgrade concerns initial bookings from group A to group B, initial bookings from group B to group D and is subject to availability.
Terms and Conditions
The offer is valid for trips in Greece.
The offer is valid for reservations made between 10th January 2022 until 28th January 2022.
The offer is valid for rentals made between 10th January 2022 until 31st March 2022.
A valid reservation is a prerequisite and it is not valid in cases where no car reservation has been made (walk up customers).
The free car upgrade concerns upgrade from small city car (group A) to small economy (group B) car or from small economy (group B) to medium compact (group D) and is subject to availability.
The rental may start any day of the week.
Claims related to damage, or theft is subject to a contribution from the renter which can be reduced by purchasing optional waivers.
Prices will vary by car type, rental length, date and Avis location.
In Greece all drivers must be 21years old for all car groups except car groups J, L, M, O, P & H where the driver must be at least 25years old. The driving license of the driver must be issued at least 12months prior to rental. Renters that are not already 25years old, regardless of the type of the car they drive, will pay an additional charge.
Offer may not be used in conjunction with any other coupon, promotion, discount, offer, corporate rates and through third party partners and booking providers.
The offer is not valid for short-term or monthly rentals with pre-agreed rates or with a corporate price list.
Offer is not valid for Avis Prestige or Select Series cars, Αvis Flex, Switch, Avis Chauffeur, Van Rental or Leasing cars.
The price and car availability might change in case there is a modification to an existing reservation.
Renter must meet the applicable Avis Budget age, driver and card requirements for the rental station you wish to rent from.
The offer is valid according to availability and Avis Budget reserves the right to amend or withdraw the offer at any time.
All rentals are subject to the general Terms and Conditions of Avis Budget Greece and also to the terms and conditions of each rental contract.